We develop both software and hardware for the motion controller units that acts as the "nervous system" in a machine. These technologies are mounted on the circuit boards inside machines, which are not normally visible. They are core parts for accurate machine operation, and are necessary for a high prevision positioning system.

We began the development of motion controllers at the time the company was founded, and developed the K-SMC in 2003. We then developed SILINK incorporating a LAN cable in 2007. Following this, we launched the newly developed M4LINK NC unit in 2013 after reviewing previous Sodick NC units. Moreover, we have recently commercialized Sm-ART software that links to M4LINK to provide the user interface.

This is the first in-house motion controller that was developed since development location was set up at Sodick America.
A NC unit previously used by Sodick was used to develop novel motion controller software and hardware.
In 2003, the first machining center featuring this product was released by Sodick. Subsequently, they released wire-cut EDMs and die-sinker EDMs incorporating K-SMC.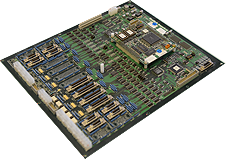 The next generation of our motion controller employed a LAN cable to achieve high speed (1Gbps) data transmission between motor/amplifier and control unit. This controller was named as "KSMC-SILINK" and was commercialized in 2007 with Sodick machines.
The most important thing is that, it allows several tens of cables connected to motors to be replaced by a single LAN cable, which greatly simplifies assembly.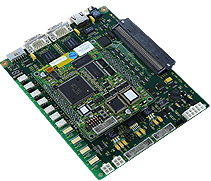 The next controller that has been introduced into Sodick machines is KSMC-M4Link. It was commercialized in 2013, based on a concept that began in 2003.
Not just a motion controller, M4LINK incorporates all the motion controller technology developed by Sodick America, after a comprehensive review of the previous NC units developed and manufactured by Sodick over many years. It is currently installed in SL series wire-cut EDMs and TTI-400A machining centers.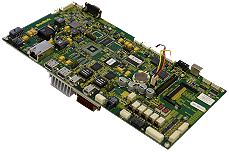 KSMC-A4 is another type of Motion Controller developed by Sodick America Corp. KSMC-A4 is capable of communicating specifically with Panasonic A4N/A5N amplifier and can control up to 16 axes (32 axes : optional) through RTEX(R) protocol. For more information about RTEX(R), please visit here.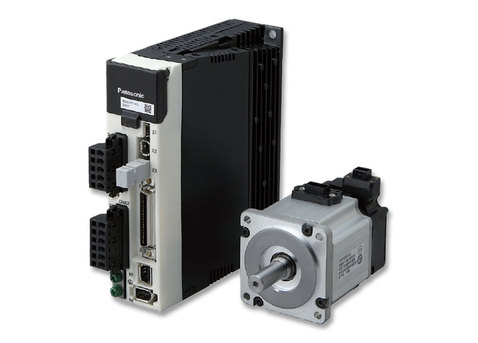 SmART is a collective software to help middle users create and implement their own Graphical User Interface for Sodick-America's CNC Controllers (KSMC-M4Link and later model). SmART consists of SmART-Builder, SmART-Interface, SmART-Language, and SmART-Assistant.